Course "Leading computer lab for persons with Intellectual Disability"
PSONI in cooperation with Instituto Politechnico de Santarem organizes course "Leading computer lab for persons with Intellectual Disability"
The course goal is to deliver computer lab leaders skill necessary to create and manage computer laboratory as a safe place for persons with disability. During the course we will discuss rules on how to prepare equipment, software and users to be and feel safe in the laboratory. The database with safety rules, certification process and other useful tools will be presented. Participants will learn methods of cooperation with persons with intellectual disability using computers and internet. Digital materials, presentations, educational films aimed for persons with intellectual disability should be prepared in an accessible manner – content should be easy to read and understand. Course participants will become acquainted with some useful tools, which can be used to prepare such materials or can be used during lessons in laboratory. Course participants will have chance to visit an institution where the therapy is supported by the new technologies and will be invited to practically check the safety settings in a computer laboratory in a special school.
Course will be held in Santarém, Portugal.
Santarém is a city and municipality located in the district of Santarém in Portugal, 50 km from Lisbone.
The city of Santarém was the home of Portugal's kings throughout the middle ages. It was also where the Cortes,  the country's earliest parliament would sit. This has left the city with Portugal's finest ensemble of Gothic architecture, in its walls, churches, convents and isolated monuments like a Gothic fountain with a king's seal.
The city's topography far above the fertile Tagus plain gives it some stunning vantage points, the most powerful being the Jardim das Portas do Sol, where you can command the plain from the city's battlements.
Teachers, trainers, therapists and other specialist who work in computer laboratories where participants are persons with intellectual disability.
1 week – 35 hours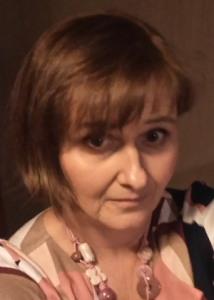 Anna Kwiatkowska – has been involved in including IT technology into therapy and education of people with intellectual disability for more than nine years and has authored publications. She is the initiator of most of the ideas and has significant experience as trainer. She is also an experienced project manager, graduated from post graduate studies with Project Management Institute Certificate. In 2017 she was chosen by the European Commission as one of the "faces" of the 30th Anniversary of Erasmus+ programme. Awarded in Eduinspirator 2017 competition in Adults Education category.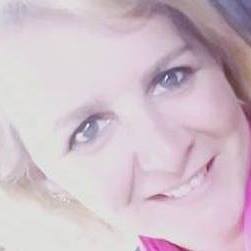 Ana Torres is an associate professor with the title of specialist in the area of Education, Multimedia Communication. She is the coordinator of the degree in Education and Multimedia Communication and professional's technician's courses in Digital Design and Digital Communication at the School of Education at the Polytechnic Institute of Santarém.
Free time activities offered
Cultural visit – Saturday
Course plus free time activities: 390€
The participants can apply for the ERASMUS+ grant (action KA1, mobility)  to cover course fee, travel and accommodation costs. The deadline for application submitting is the 1st of February.